Regular price
Sale price
$39.95 USD
Unit price
per
Sale
Sold out
Strength Options:
500mg - Skin Care
1000mg - Loosen up
2000mg - Regular Strength
Designed to be applied quickly and easily, our Roll-On formula has a lightweight formula especially well-suited to cover large surface areas. Experience the benefit of an array of organic oils infused with the highest quality, farm fresh, full spectrum hemp distillate. Our ultrasonic mixing techniques to ensure the deepest penetration and quickest acting product on the market.  
Share
Ingredients

Organic coconut oil, organic shea butter, organic grapeseed oil, organic zinc oxide powder, organic beeswax, hemp fats and lipids, full spectrum hemp distillate (CBD), castor oil, frankincense, eucalyptus, peppermint, citrus oils, cedarwood, sandalwood, chamomile, lavender. 
How to use

Shake Well. Apply a thin layer and allow to dry. Can be applied every 4 hours as needed. 
View full details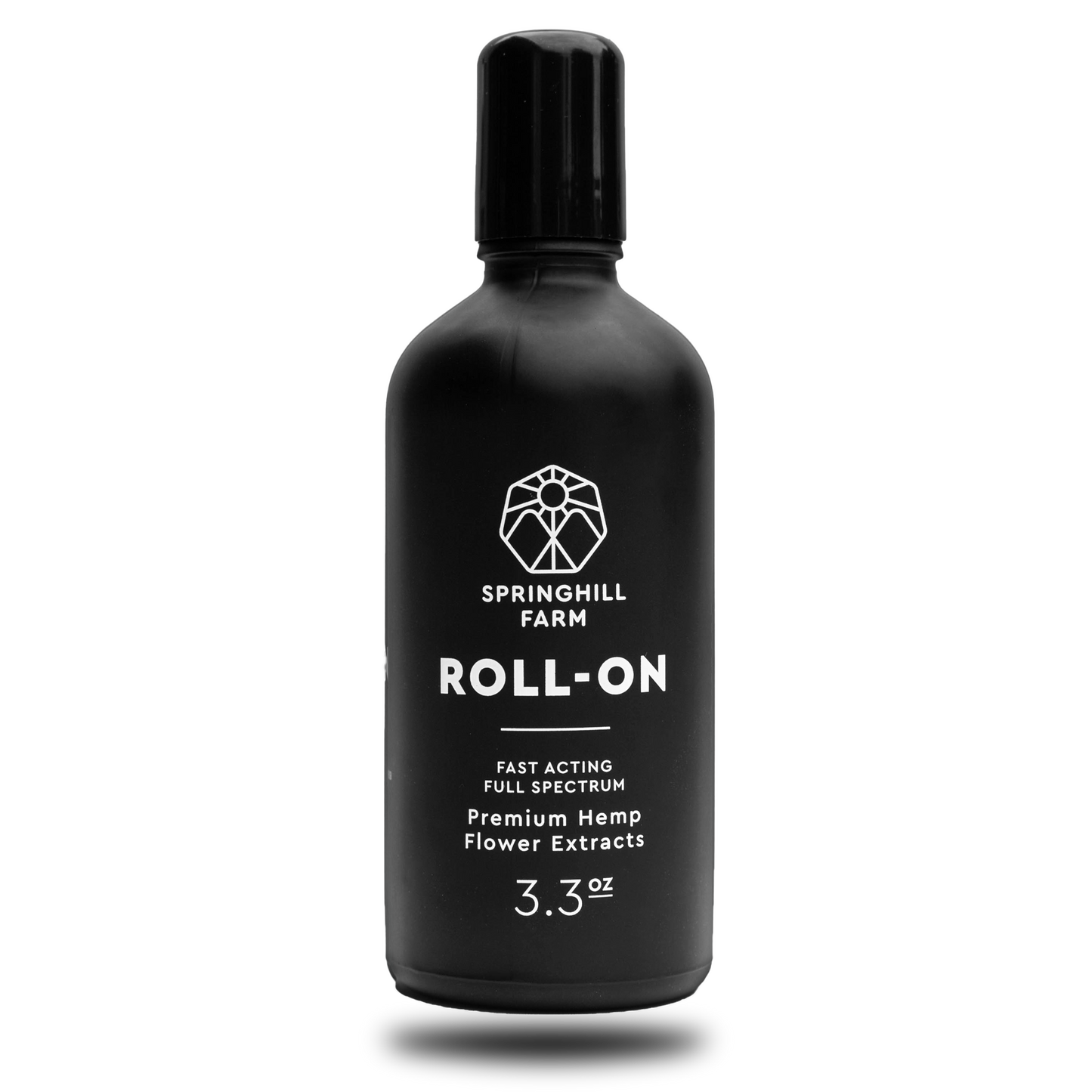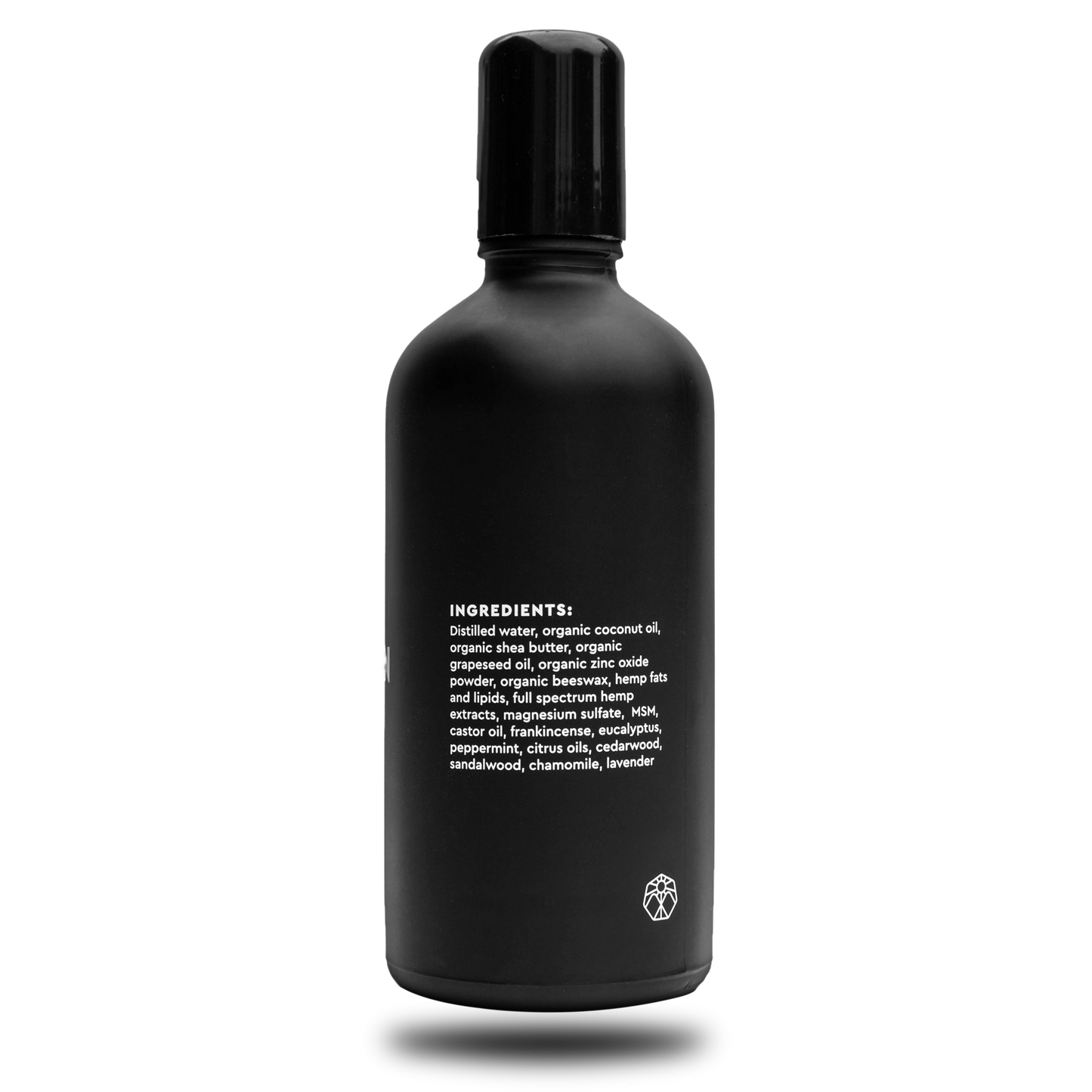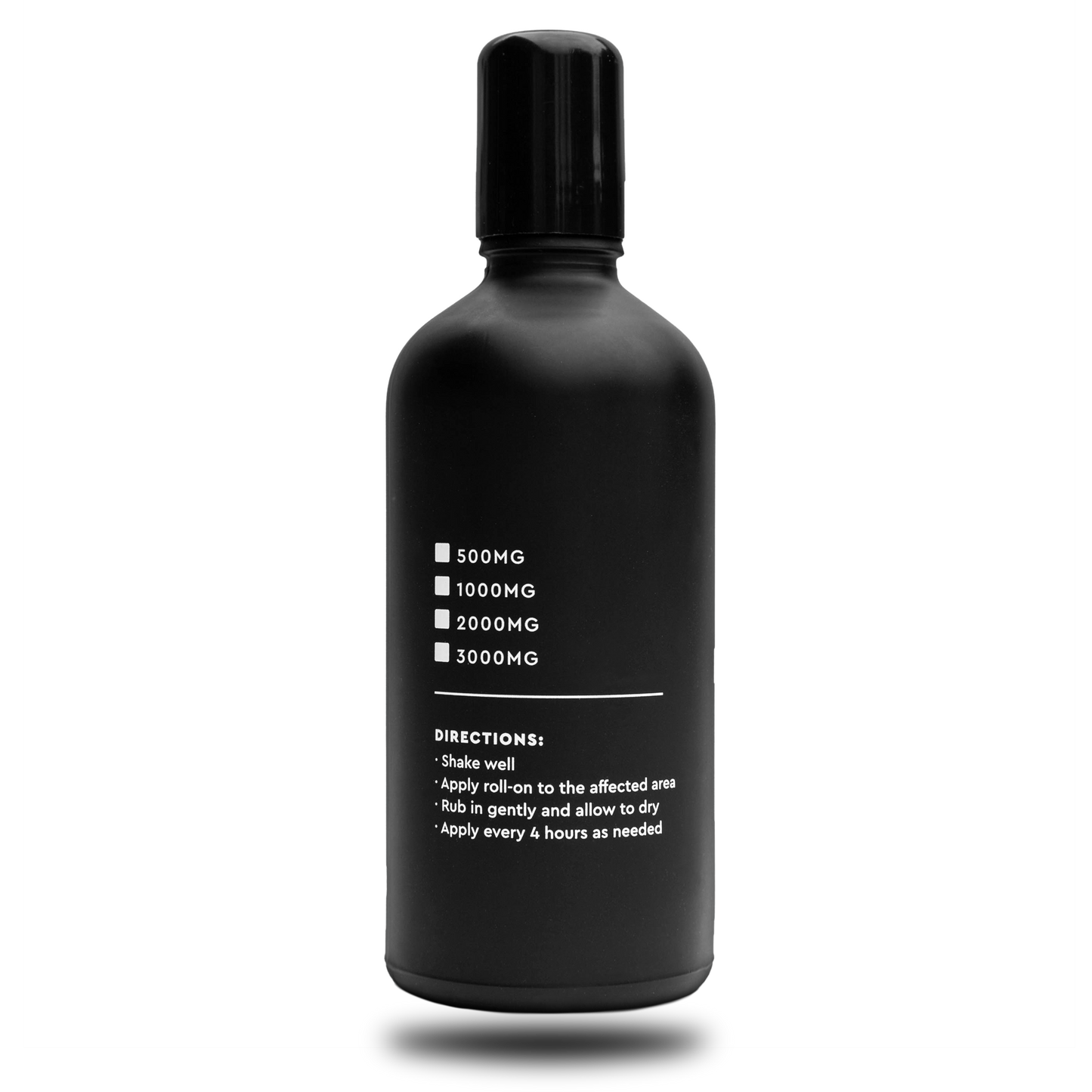 Impressed!
I have been having a lot of neck issues lately associated with a messed up disc and I could barely turn my head to the left. The roll on was recommended by Springhill Farm (they are super knowledgeable about their products and how to help) and I couldn't be happier with the results! The roll on traveler is now in my purse and goes with me everywhere. It has a pleasant scent (won't smell like a cannabis factory haha) and it worked way better than Advil or any heat pack I had been applying to loosen up my sore, stiff muscles. Thanks Guys. Love these products and appreciate all the work that goes into making them.
Rollin', rollin', rollin' away the pain
Applying topicals to big muscle groups can be kind of a pain, and messy, but this stuff goes on super quickly, cleanly, and smoothly. I keep it on my nightstand and use it regularly to alleviate muscle soreness following activities like running, rock climbing, and strenuous yard work. It's become a big part of my routine for managing pain and promoting physical recovery. And, like all the products I've used from Springhill--the stuff just smells really good. Highly recommend!
Helps rid my tennis shoulder pains
Recently restated playing tennis after a 10 year sabbatical. I forgot how much shoulder movement and pain was involved in playing tennis. The dispenser is terrific and extremely easy to hold. I now apply it before and after my matches and this allows me to feel comfortable all day. My first serve percentage is way up!! Thanks
Legit for helping chronic pain!!
Wow, I've tried a lot of CBD ointments, creams, rollers and haven't ever had any of them work consistently like this one does. I have constant pain in my wrists from working at a desk all day and as soon as I wake up, I roll this magic on and it provides me almost instant relief and relief throughout the day. It's obvious that there's a lot of love and care that goes into creating these products. I'll never buy anything else!